We seek to love God, love others, and magnify the name of Jesus Christ. We are led by a talented team who minister to us by using the gifts that God has given them.
The Rev. Dr. Valerie Loner
Senior Pastor
After growing up in Fayetteville, GA, Pastor Valerie earned a Bachelor of Arts degree in Communications from Berry College and worked as a newspaper journalist in North Georgia and Alabama for almost a decade. Upon returning to Atlanta, she joined a medical education company and spent the next eight years helping doctors and nurses earn their continuing education credits.
During this time, she discerned a call to ministry and earned her Master of Divinity degree from Candler School of Theology at Emory University in 2010.
She was ordained as an elder in The United Methodist Church in 2016 and earned her doctor of ministry degree from Wesley Theological Seminary in 2021.
Pastor Valerie has previously served as pastor of Rush Chapel UMC in Rome and as minister of nurture at Hillside UMC in Woodstock. She is passionate about sharing her faith and helping others explore and share their faith journeys.
In her free time, you can often find Pastor Valerie working in her garden, reading a book, or taking a long walk around her neighborhood. She also loves concerts, museums and traveling. After completing her first pilgrimage to the Holy Land in 2017, she's excited about retracing parts of Paul's missionary journeys in the next few years.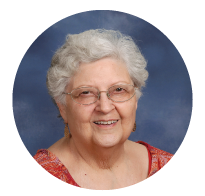 The Rev. Marti Slife
Assistant Pastor-Visitation
Pastor Marti has lived in Clayton and Henry counties since 1975 and has been affiliated with Jonesboro First UMC since 1991, when she became the minister of music. Marti is a graduate of Agnes Scott College and has her master's degree in music from Georgia State University. She also attended Candler School of Theology at Emory University. Her career as a church musician began at Capitol View church in Atlanta immediately after college. She has also served at Cascade, Morrow, Jones Memorial, Stockbridge, and LaGrange. Marti was director of the Clayton Community Chorus, the LaFayette Singers, and the Henry Singers. She has sung with the Collegium Musicum of Emory, the Decatur Civic Chorus and Opera Atlanta. Marti is a founding member of the North Georgia United Methodist Youth Music Camp.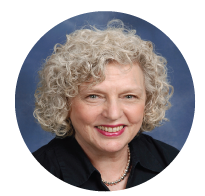 Celia Stanley
Finance Specialist
Celia Stanley was born in Atlanta and lived most of her life in Clayton County and is a long-time member of Jonesboro First UMC, where she has sung in the Chancel Choir and taught children's Sunday school for many years. She worked for Suntrust Banks, Inc. in the Trust Department and Investment Advisory subsidiary and retired in 2007. She has been the Office Specialist since January, 2012.
Dana Holmes
Office Specialist
Dana Holmes has been a member of Jonesboro First United Methodist Church since moving to this area in 1986. She received a Bachelor of Science degree in psychology from Georgia State University. She then opened a clothing store in Atlanta, which she ran for eight years. At that time, Dana decided to further her education by attending West Georgia College and University, earning a Master's in Special Education. She taught language arts and math in the middle school setting. Dana also created a character education curriculum, which she taught school wide. Dana is a member of Delta Kappa Gamma and was named her school's Teacher of the Year in 2000. She is listed in Who's Who Among America's Teachers. She retired from Henry County Schools in 2013.
Dana is married to Bryan Holmes, and they have two wonderful daughters, Merrell and Rachel. Dana is thrilled to be working at her church as she loves its members and the opportunity to serve God and the community.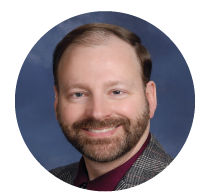 Dr. Kurt-Alexander Zeller
Director, Chancel Choir
Dr. Zeller began performing in opera, musical theater, and oratorio in his native Pacific Northwest at age eight. Since then, he has performed throughout the United States, Spain, and Austria, and has appeared on German television, including two seasons in the company of the Tony Award-wining Oregon Shakespeare Festival. Dr. Zeller is in demand as an oratorio soloist and recitalist and has appeared as a concert soloist for the Atlanta Baroque Orchestra, New Trinity Baroque, the Terra Nova Consort, and many other symphonies and concert series.
Dr. Zeller is Director of Opera and Vocal Studies at Clayton State University in Morrow, Georgia, and is active throughout the country as a vocal adjudicator and clinician. Dr. Zeller trained at the Meadows School of the Arts at Southern Methodist University in Dallas, TX. His graduate studies were at the College-Conservatory of Music of the University of Cincinnati, where he was awarded a MM in Voice Performance and a DMA in Voice Performance with cognate studies in Opera Directing and Musicology.
Dr. Zeller has held numerous church music positions as vocal soloist, choral conductor, and organist since beginning his church music career by substituting for the organists at First and Sunnyside United Methodist Churches in Portland, OR, at age 12. During his graduate studies, he was director of music at Mt. Auburn United Methodist Church in Cincinnati, Ohio.Before relocating to Georgia, Dr. Zeller was tenor soloist and assistant to the music director at First Congregational Church (United Church of Christ) in Portland, OR.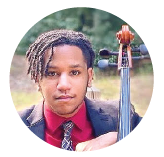 Jalen Tillman
Director, Children's Choir
Kini T. Burrell
Building Superintendent
Kini has lived in Jonesboro all of his life. He has been a member of Jonesboro First since he was a teenager. Kini graduated from Gupton-Jones College of Funeral Service in 1991. He had a 15-year career as a licensed funeral director and embalmer. Kini's new career as a full-time Building Superintendent at the church began in August of 2012. It is obvious that God had a hand in bringing Kini to this place in his life. For the first time ever, Kini believes in his heart that he has found the perfect fit for a meaningful career where he can serve God and the members of the church.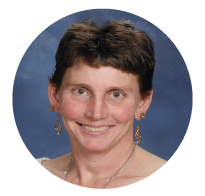 Jan joined the staff in July 2012. became a member of this awesome staff. She says, "I have so much wonderful support; my family is behind me 100 percent. My husband Mike and I have three amazing kids together, and we would do anything for them. My oldest daughter Britnay is married and has a baby girl. Then, there is my son Kendall who became an Eagle Scout at the age of 14. Last and certainly not least is my youngest daughter Andrea. She is staying busy playing volleyball and basketball. I'm very proud of all of the supporters that I have. I don't know what I would do without them. I'm glad that God gave me a chance to meet so many awesome people at a great job that makes me happy."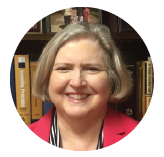 Wendy Powner
Treasurer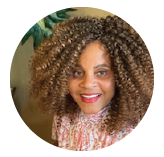 Dawn Carter
Church Caterer