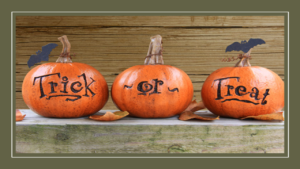 Do you know that there are a lot of tricksters in the
bible?
This Sunday, we're going to take a good look at one of them, and the lessons we can learn about living honestly and authentically in the grace of God.
Join us Sunday at 11 a.m. in person (masks are required) and on Facebook Live as we journey through the sermon titled,
"Trick or Treat"
In person and Virtual on FB Live
Sunday School begins at 9:40 a.m.

The information on this site is the property of Jonesboro First UMC. No broadcasting or duplication of any sermons allowed without permission.
CONTACT US
Jonesboro First United Methodist Church