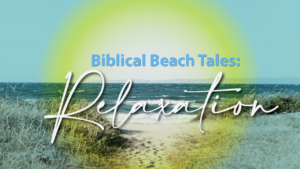 The Israelites are camped on the beach by the Red Sea as Pharaoh plans his revenge. The people grumble and Moses tells them: "The Lord will fight for you, and you have only to be still." Sometimes we need to be still and let God do God's work.
Join us Sunday at 11 a.m. in person and on Facebook Live as we begin a new sermon series,
"Biblical Beach Tales: Stories of Relaxation, Revelation and Restoration."
In person and Virtual on FB Live
Sunday School begins at 9:40 a.m.

The information on this site is the property of Jonesboro First UMC. No broadcasting or duplication of any sermons allowed without permission.
CONTACT US
Jonesboro First United Methodist Church