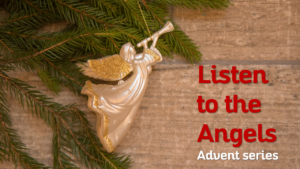 One of the most important phrases in the Christmas story is spoken by the angels, who make their rounds to Zechariah, Mary and Joseph. Over and over, they say, "Do not be afraid." These aren't idle words, for the life of the hearer was about to change forever. Are we ready for Christmas, the day that changed the world?
Join us Sunday at 11 a.m. in person (masks are required) and on Facebook Live as we journey through the sermon titled,
"Christmas Is Risky Business."
In person and Virtual on FB Live
Sunday School begins at 9:40 a.m.

The information on this site is the property of Jonesboro First UMC. No broadcasting or duplication of any sermons allowed without permission.
CONTACT US
Jonesboro First United Methodist Church