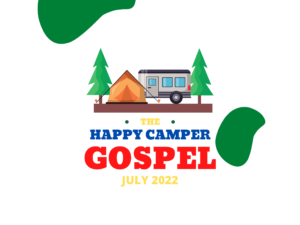 It's time for summer camp!
Whether you're a camper or a glamper, we can learn something about the Christian life from campground living. Join us this month as we embark on the series, The Happy Camper Gospel. Invite a friend to join you in worship. Join us at 11 a.m. in person or on Facebook.
In person and Virtual on FB Live
Sunday School begins at 9:40 a.m.

The information on this site is the property of Jonesboro First UMC. No broadcasting or duplication of any sermons allowed without permission.
CONTACT US
Jonesboro First United Methodist Church