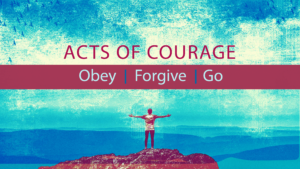 Acts of Courage
The book of Acts is full of stories about the courageous people of the early church who were called to do surprising and difficult things to follow Jesus. Sometimes we are, too. Join us Sunday morning as we study the story of Ananias, who obeyed God even when it meant helping someone who had persecuted the early church.
Join us Sunday at 11 a.m., in-person and virtually on Facebook Live.
In person and Virtual on FB Live
Sunday School begins at 9:40 a.m.

The information on this site is the property of Jonesboro First UMC. No broadcasting or duplication of any sermons allowed without permission.
CONTACT US
Jonesboro First United Methodist Church