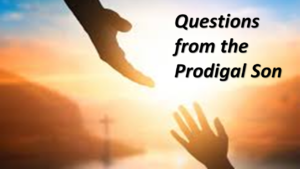 Think you know the prodigal son story?
The story of the prodigal son is one of Jesus' most well-known parables, but there are probably aspects of it that we haven't considered. In this series we're taking a deep dive into this story and discovering what we can learn about God's love and our response to it.
Join us Sunday at 11 a.m. in person (mask are required) and on Facebook Live as we journey through the sermon series,
"Questions from the Prodigal Son"
In person and Virtual on FB Live
Sunday School begins at 9:40 a.m.

The information on this site is the property of Jonesboro First UMC. No broadcasting or duplication of any sermons allowed without permission.
CONTACT US
Jonesboro First United Methodist Church