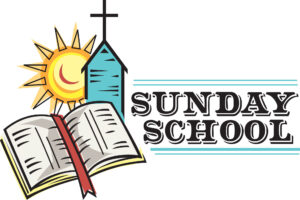 The Return Committee met and we are happy to announce that Sunday School classes resumed on

May 2

. We know that everyone has missed the Bible study and fellowship.
Please refer to the chart below for the class location during this season. Due to the social distancing requirements, some classes will have to move to larger spaces.

CLASS LOCATION
Adult Fellowship CAB

(Christian Activity Building)


Wesley Workers Wesley Workers,

Educ. Bldg. Rm. 100


Main Street Adult Fellowship,

Admin. Bldg. 15


New Beginnings New Beginnings,

Educ. Bldg. Rm. 104


Young Adult Young Adult,

Educ. Bldg. Nursery #3


Joy Joy,

Admin. Bldg. 12


Asbury Asbury,

Admin. Bldg. Rm. 212



Classes begin at 9:40 a.m.
Children and youth Sunday schools will continue in their regular spaces. We will not offer a nursery at this time, though we hope to bring it back soon.
We will continue to follow our COVID protocols:

1. Everyone over age 2 is encouraged to wear a mask.
2. Those not living in the same household must sit 6 feet apart.
3. Someone in your class should keep careful attendance records so that we could do contact tracing if the need were to arise.

Please help us follow the COVID policies. Even if many people have been vaccinated, we need to set a good example and adhere to our protocols.