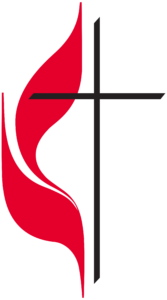 IMPORTANT UPDATE FROM PASTOR VALERIE
During a virtual clergy meeting today, our bishop shared updated worship guidelines for the North Georgia Conference. These guidelines offer help in judging when it's safe to meet in person and when we should meet virtually. Due to rising numbers of COVID-19 cases in Clayton County, we must return to virtual worship only, effective this Sunday, July 19. We will continue to have a live-streamed service on Facebook at 11 a.m.
For many of you, this won't change your current worship habit. The majority of our congregation was not yet ready to return to in-person worship, and you have faithfully worshiped online. This move will be much harder on those who have chosen to return and those who could not worship online.
The tool our Conference is using to help determine whether it's safe to gather for worship is a color-coded map that shows the COVID-19 risk for each county in our country. You can access it at https://globalepidemics.org. Clayton County is currently at the red level, meaning that we are at the highest risk of being exposed to COVID-19 or to exposing others.
The bishop has issued the follow guidelines for worship:
If your county is red, you should meet virtually.

If your county is orange, you should worship outdoors or virtually.

If your county is yellow, you can worship indoors, outdoors or virtually.
Before we return to in-person worship again, we will need to be out of the red or orange zones for an as yet undetermined number of weeks. We will await Conference guidance on this.

We know that worship is a highlight of our week. We NEED to worship, but we must do it in ways that don't endanger ourselves or others. As I've noted several times during this season, John Wesley's first General Rule was "Do no harm."
Our Return Committee and our volunteers worked hard to make our return to campus as safe as possible. Think of this as hitting a pause button. When we can return to in-person worship, we will already have done a lot of our homework.
Please continue to pray for one another and for your church and church leadership. If I can be of service to you, please don't hesitate to call the church office at (770) 478-6444. I love you, and I miss you!


Blessings,
Valerie