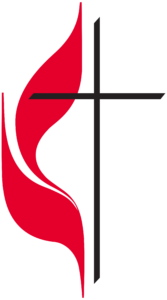 IMPORTANT UPDATE FROM PASTOR VALERIE
We are returning to virtual worship
Friends,
Our Return Committee met virtually Tuesday afternoon and made the painful but responsible decision to return to virtual worship only. COVID-19 cases are increasing at a rapid rate in our community, and Clayton County is once again in the red zone on the map at globalepidemics.org.
We will return to virtual worship only beginning this Sunday, Dec. 13. We will remain virtual only through January. The experts are predicting another surge of cases after Christmas, and January is expected to be particularly harsh. Making this decision now allows us to plan effectively for worship. The committee will meet again at the end of January to assess where we stand.
This is not a decision any of us wanted to make, but we know it's the best one for our congregation, our community, and our healthcare system. Our volunteers and staff worked incredibly hard to create a worship experience that was as safe as possible, but the caseload and hospitalizations in our community are very concerning. Nearly 86% of ICU beds are full in Georgia right now, and 82% of hospital beds are in use. Additionally, the CDC is encouraging people not to gather. Fortunately, we can gather virtually and continue to praise God and ask God for healing mercies.
The thought of celebrating Christmas Eve virtually this year may sadden you, but remember this: Jesus wasn't born into a packed church that was decorated to the nines. He was born in a stable to humble parents amidst the sights, sounds, and smells that a stable offers. The first Christmas was a simple one, and it changed the world. God is still at work today.
I want to express my thanks to the members of the Return Committee. They have been generous with their time and thoughts, and they love God and our church family. I love you and am always proud to be your pastor.
Blessings,
Valerie