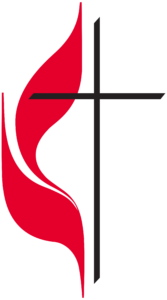 IMPORTANT UPDATE FROM PASTOR VALERIE
March 16, 2021
In-person worship returns on Palm Sunday!
Friends:
I'm excited to share that the Return Committee met Tuesday, and we have prayerfully decided to reopen our sanctuary for in-person worship beginning March 28 (Palm Sunday) at 11 a.m. We previously said we would be virtual through March, but the number of COVID cases is trending downward in our community, and we know many are eager to return to the sanctuary. We will keep a careful eye on attendance and relaunch the 8:30 a.m. service when in-person attendance numbers can consistently support a second service. (Plans for Easter may be viewed at
jonesboroumc.com/easter2021
.)
We will continue to livestream the 11 a.m. service on Facebook.
We must continue to follow safety guidelines. Our Return Committee has worked hard to develop guidelines to help make our return a safe one. Here are some of our key procedures:
We are practicing social distancing. Everyone should remain 6 feet away from those not in their households. Ushers will seat and dismiss us. We will not be able to sit in our normal seats, so we must be flexible.
Everyone over age 2 must wear masks. We encourage you to bring your own, but we will have some available for those who need them.
We will check the temperature of everyone entering the building. Anyone with a temperature of 100.4 or higher will be asked to return home and worship online.
We will collect names and email addresses for those attending in person so that we can do contact tracing if the need arises. (Special plans for Easter my be viewed at jonesboroumc.com/easter2021.)
Due to the transmission method of COVID-19 and the low vaccination rates, we will not be able to have congregational singing in the near future. Everyone misses congregational singing, but we must be mindful of those who have not yet been vaccinated.
There will be no Sunday School or Children's Church at this time. Families will worship together in the sanctuary. We hope Sunday School can return in a few weeks.
Whether it's in person or online, know that I look forward to joining you in worship every Sunday. I love you, and I'm proud to be your pastor.
Blessings,
Valerie