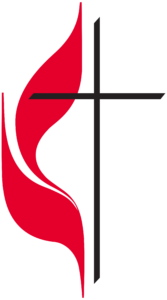 IMPORTANT UPDATE FROM PASTOR VALERIE
We will return to sanctuary June 28.
Bishop Sue Haupert-Johnson and the Cabinet released a statement on Monday encouraging churches not to reopen until June 22, which is a Monday. Therefore, our first worship service back in our sanctuary will be June 28.

Some of you would prefer to return sooner; others have health conditions that might prevent them from returning even in June. This is a difficult decision to make, but our first priority must be the health of our congregation and staff.

Know that we will continue to livestream services on Facebook until we can return to our sanctuary. Our plan is to continue live-streaming even once we do return. We are currently studying what equipment we will need to do that.

Even during this time of isolation, we are still the church. Please continue to check on one another and serve your neighbors as you can.

Here is the text of the statement from the Bishop and Cabinet:
Dear brothers and sisters of the North Georgia Conference,

We, your bishop and cabinet, greatly appreciate how you have followed the guidance we have shared regarding in-person worship. We know how much you miss each other and long to be together. After talking with medical experts and reviewing data today, we are asking you not to gather before June 22, 2020. This is the date current models predict that we in Georgia can begin safely relaxing our shelter-at-home strategies. We are, however, permitting drive-in worship as long as it complies with the guidelines set forth below.

We encourage you to take this time to prepare to mitigate the risk of spreading COVID-19 when we do gather again for in-person worship. The cabinet will continue to meet weekly and will offer regular updates to our guidance.

Each of our churches is encouraged to continue providing expressions of church remotely. Your innovation and creativity through technology, phone calls, letters, and responding to practical needs is in keeping with our mission and our need for Christian community.

Please begin to consider the guidelines that follow. They were developed through conversations with public health and medical experts and, while they will not eliminate risk, they may help us mitigate risk.

Even in this uncertain time, what we are certain of is that loving our neighbor is the way of United Methodists. We give thanks for you and the ways you are loving your neighbors.

You are in our prayers,
Bishop Sue Haupert-Johnson
The North Georgia Conference Cabinet
To review the guidelines mentioned in the Bishop's statement, please click the link below. Know that church leaders and staff are discussing these guidelines to develop an action plan for our return. If you have concerns, please contact Pastor Valerie at valerie@jonesboroumc.com.
https://www.ngumc.org/newsdetail/bishop-and-cabinet-churches-not-to-gather-at-this-time-but-to-prepare-13651168
Blessings,
Valerie